A few years ago, a lady took to Twitter to list out seven rules she wanted her
fiancee to abide by when proposing to her.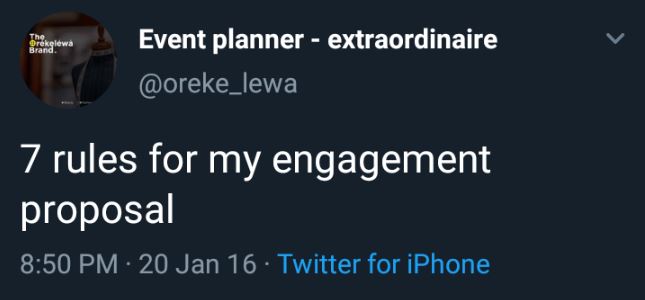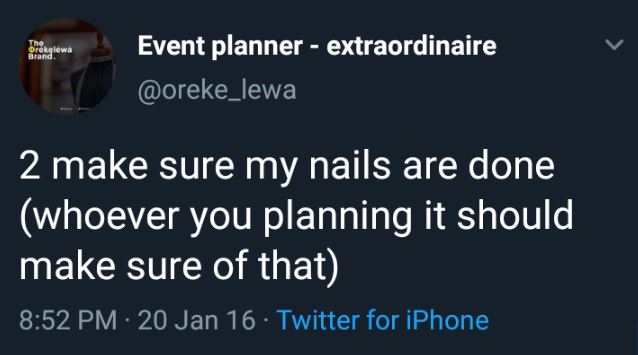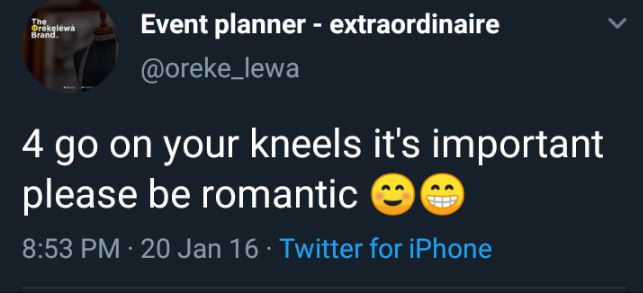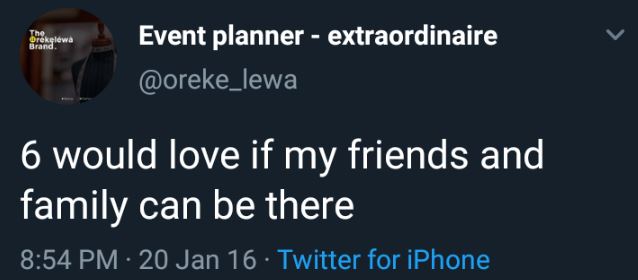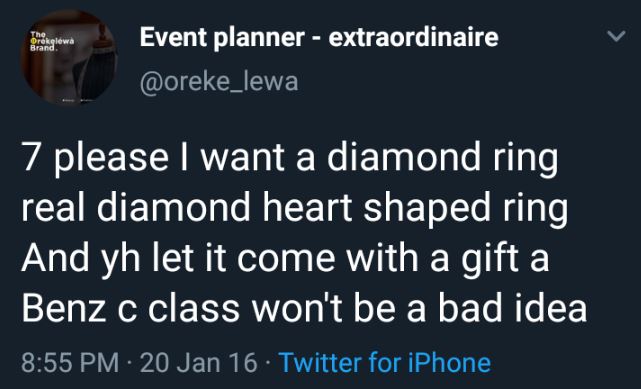 Fast forward to 2019, she has squashed her rules by saying all she wants now is somebody to propose to her no matter how he does it.
See her Tweet below.
"Few years back, I had 7 rules for my engagement, Let it be outside the country, be on your knees, the biggest rock, make sure my nails are done, don't put it since food yen yen.
Lmao, please I just want to find the loml & settle down, if you like throw the ring I will catch it."
- DISCLAIMER -
9jablewit.com do not claim ownership of any of the Songs and Videos that we upload and any copyright infringement complaints will be executed immediately! It is our policy to honor all take-down requests! Email Us via music@9jablewit.com
- CONTENT REMOVAL -
If you believe that this page has violated your copyrighted/protected material(s), please kindly Contact Us for immediate removal, or mail us at music@9jablewit.com stating the content name/URL of the page. Thanks.
To upload your music on 9jablewit and get massive download, contact us now via:
Whatsapp: 08088096351
Email: music@9jablewit.com
Copy the link below and Share with your Friends:
| | |
| --- | --- |
| Article Name | Lady says all she wants now is a man after listing rules her fiancee most abide |
| Description | |
| Author Name | AJ |
| Published On |   |
| Post Category | News |
---